Parcel size guide
They can weigh up to 10 kilograms (that's roughly half your airline baggage allowance weight)
Restrictions
Size and weight limits
You can send packages measuring up to:
60cm x 50cm x 50cm and 10kg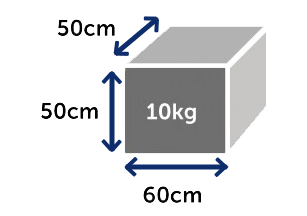 Please remember that if your parcel is not within the maximum weight of the label that you have purchased we reserve the right to charge you the difference between the rate paid and the higer rate and your parcel may not be delivered until the additional charge is paid.
Weight limits
Follow our handy guide to ensure your parcels arrive in the best possible condition click
We can carry parcels up to 10kg in these 3 categories: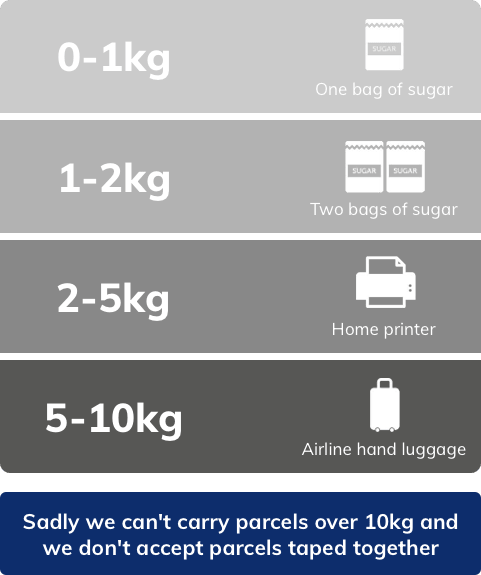 Packaging requirements
Please use these following 8 steps to ensure your parcel is packaged properly.
Prohibited items
There are a number of items that cannot be sent by Yodel.
The following items cannot be sent by Yodel: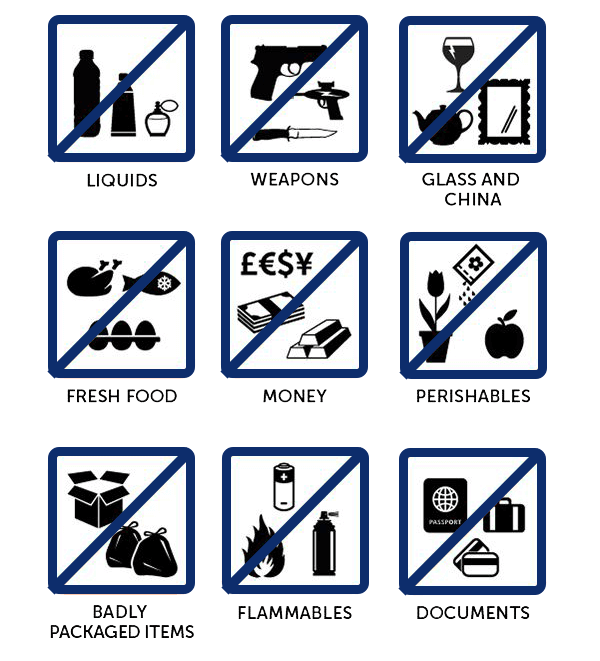 Find our more about prohibited items
Delivery timeframes
If you are sending items to or from non-mainland addresses, please allow up to an additional 5 working days for the delivery of your parcel.
See our useful
Packaging guide
on best practise parcel packaging.
Guide to measuring parcel size and weight
Sometimes, the size of your parcel is not immediately obvious. It's important to get the right dimensions to make sure it's suitable for us to return.
Using household items as a comparison can come in useful when you don't have a tape measure on hand, so let's take a look at some of the things you can use to help you estimate your parcel's measurements.
How to measure parcel size
To create a Return to Yodel Store your parcel will need to fit within our maximum dimensions of 60cm x 50cm x 50cm.
Unfortunately, we're unable to take very long parcels as our network uses a conveyer belt system and large parcels for example: golf clubs, fishing rods, upright vacuum cleaners may get stuck - possibly damaging your item and other package
Below, we've collected the dimensions of some of the most common household items. You can use them to help you estimate the size of your parcel, and double check it's within our limits.
| Item | Size |
| --- | --- |
| A4 paper (L x W) | 30cm x 21cm |
| Shoe box (L x W) | 30cm x 18cm |
| DVD case (L x W) | 19cm x 13.5cm |
| 12-inch MacBook (L x W) | 28.1 cm x 19.7cm |
| Pillow case (L x W) | 75cm x 50cm |
| Floor to seat of dining chair (H) | 45cm |