Yodel Colleagues Tackle the Cumbrian Challenge for Charity
In May, 13 colleagues from parcel carrier Yodel took on the peaks of Cumbria, raising thousands of pounds for military charity, Walking With The Wounded.
(L-R) Jordan Holden, Peter Harrop, Emma Morrey, Nikki Osborne
Over three days, colleagues from across the Yodel business joined serving military and reservists on a series of walking challenges through the Lake District for Walking With The Wounded's annual fundraising event, the Cumbrian Challenge. Four teams from Yodel took on three separate routes, hiking a combined distance of 98km. The "Wednesbury Warriors" team completed the "Tougher" route, a grueling 32km hike ascending nine peaks. Since its inception, the event has raised more than £1m for the charity, which helps veterans from social isolation back into society.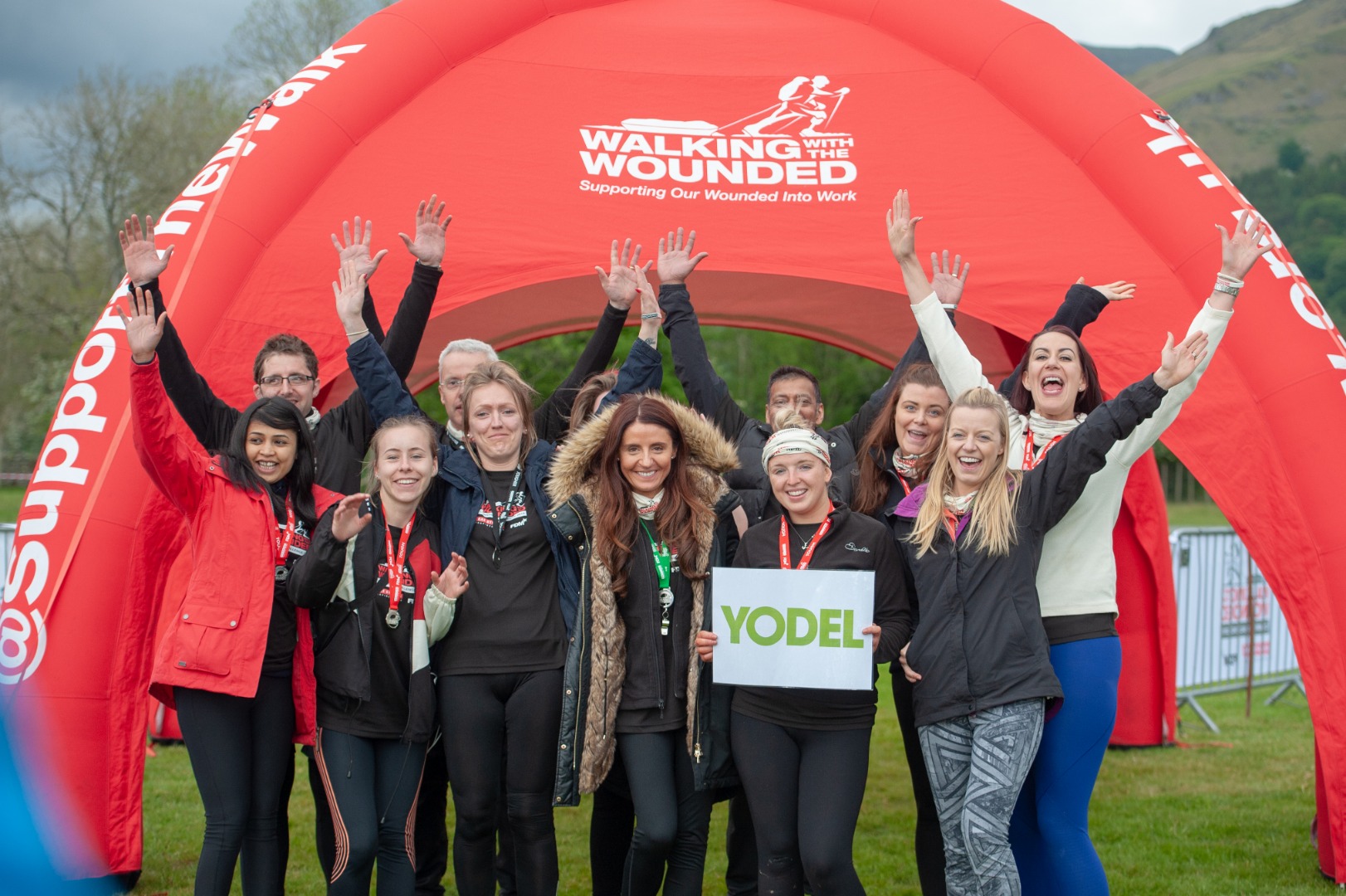 (L-R) Peter Jones, Chaitali Patel, Barbra Dynia, Keith Lippit, Lasma Burka, Cathy Moore, Korby Kumar, Emma Morrey, Jordan Holden, Natalie Fisher, Nikki Osborne
Commenting on the event, Peter Harrop, Operations Improvement Manager, Yodel, said; "In logistics we're always planning for Peaks, so the Cumbrian Challenge felt like a natural fit! It is humbling to see these colleagues come together to take part in this incredible event. Being ex-military myself it means a great deal that not only my colleagues but also my employer see it fit to support such a deserving charity."
For more information on the Cumbrian Challenge visit walkingwiththewounded.org.uk